Item code 0101: 162 ccm Cylinder set for Honda CBR 125. Price: 128 USD.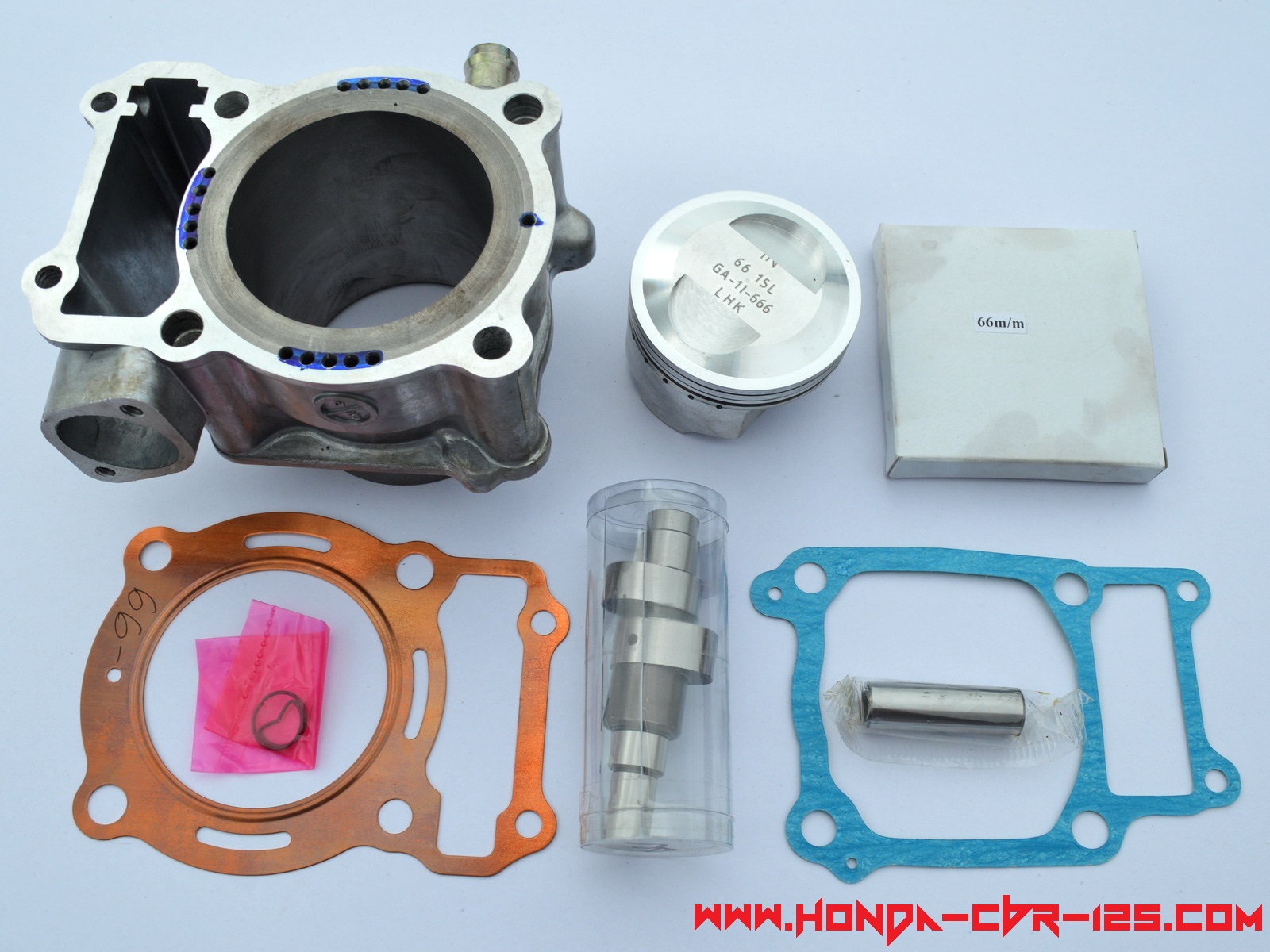 HONDA SONIC 125 WIKIPEDIA.

Save money: CBR cylinder kit 500 USD, Sonic cylinder only 128 USD.
Piston 66 mm, engine 162 ccm.  Even + 40% power. Fit Honda CBR 125 all year 2004-2018 ok.
The cylinder kit fit original cylinder head, relief valve cutting for original 24-28 mm valves.

Kit contents:
1 pcs. OEM Honda Sonic 125 Cylinder
1 pcs. Piston 66 mm (racing camshaft ready)
1 pcs. Piston ring set
1 pcs. Piston join pin
2 pcs. Piston join pin lock
1 pcs. racing camshaft Optional size 280-300- 320 angle (email for me)
1 pcs. Cylinder head gasket for oversize piston
1 pcs. Base  gasket bottom Sonic cylinder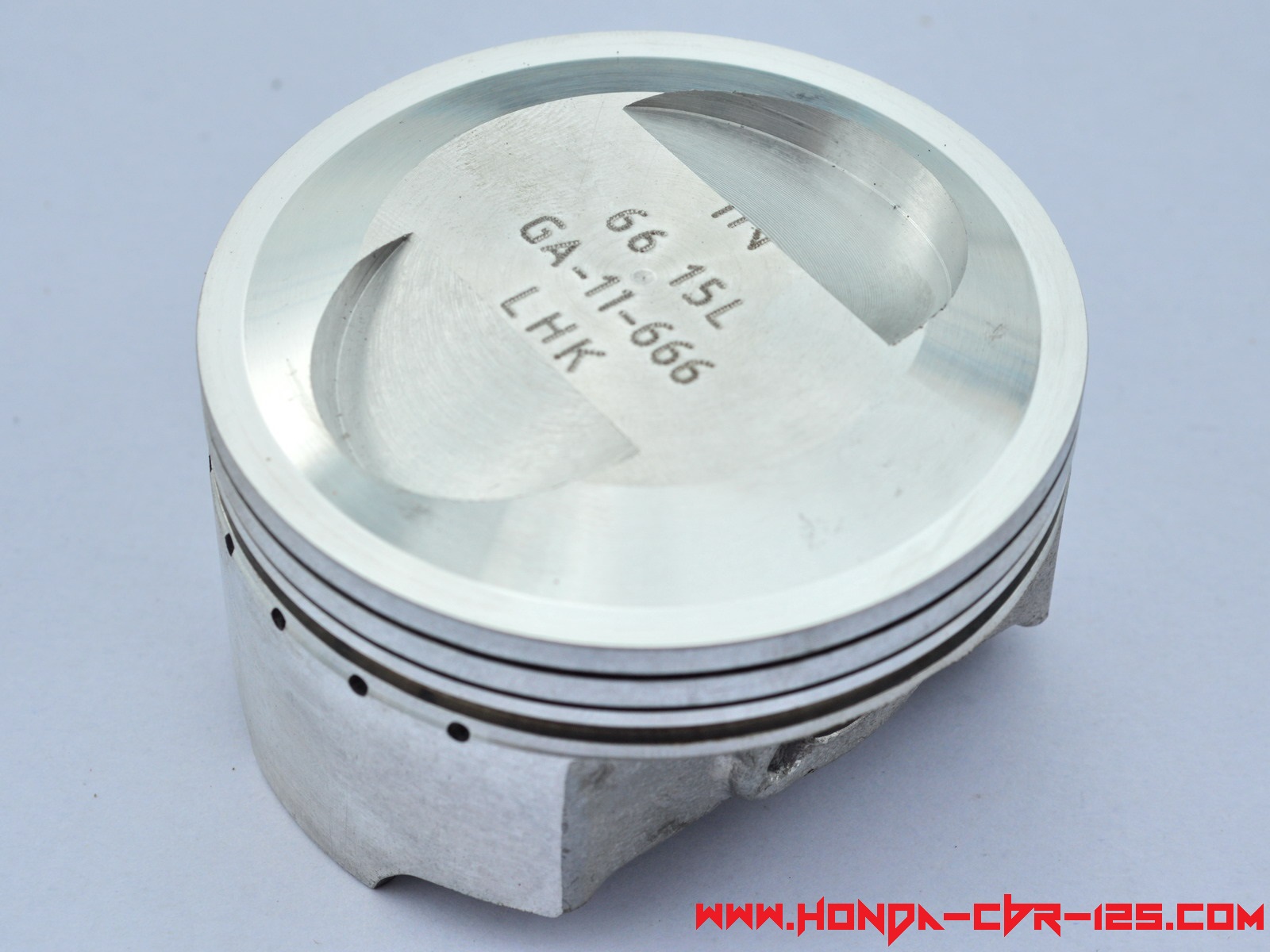 Optional 280-300-320 angle racing camshaft
For kit neccessary modify you crankcase. Modify only surface, look last pictures. Occlude gap. (welding or aluminium glue). After modify use CBR or Sonic cylinder as well good.
Difference Sonic and CBR 125 cylinder only crankcase surface.
Load gap in crankcase, with two component epoxy base aluminium glue.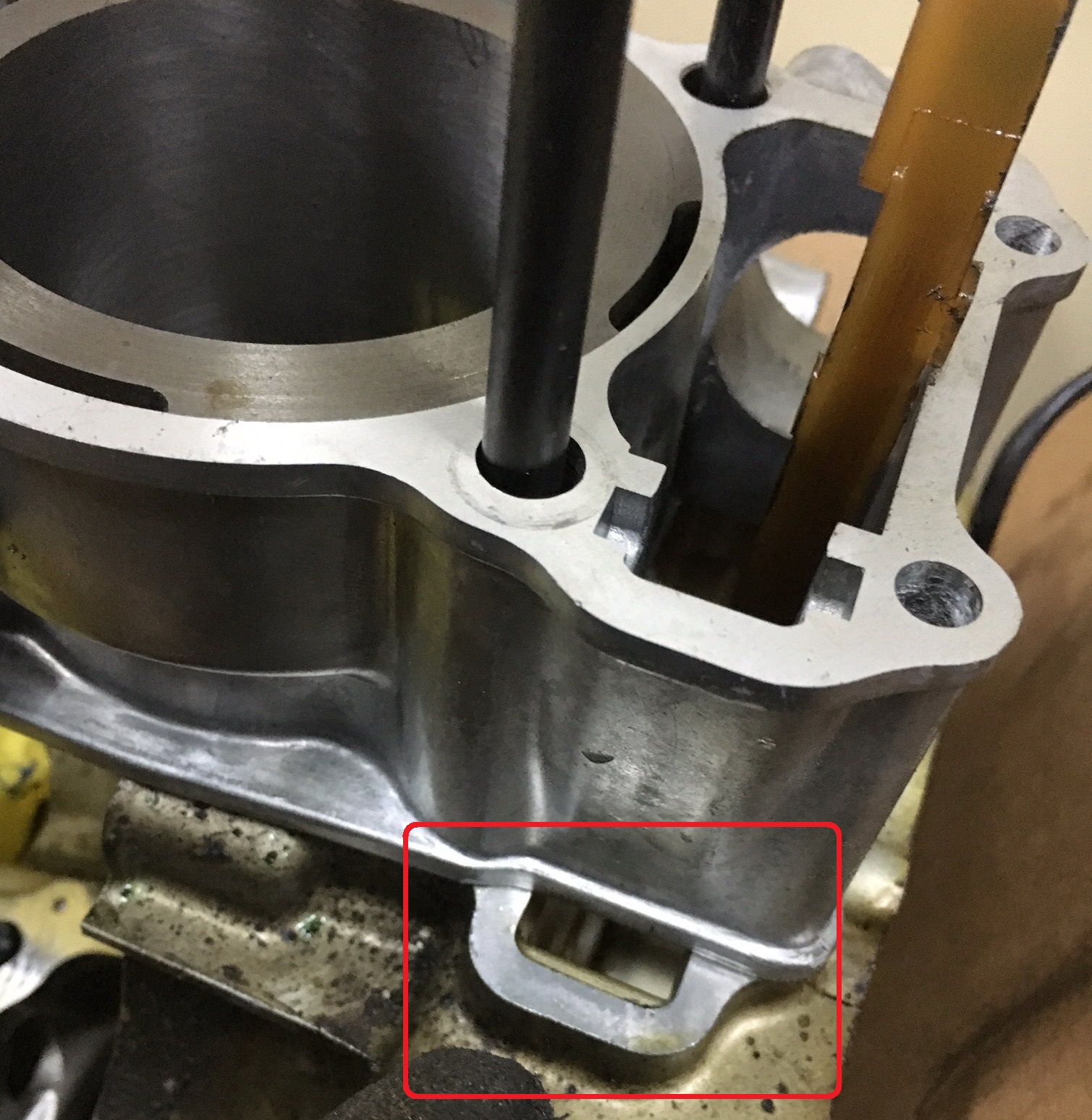 Cylinder steel barrel, drill 2 times to 67, and 68 mm piston. I send for you.

Item code 0102 : Oversize valve cylinder head 34-30 mm. Price: 134 USD
If fit cylinder head, piston relief valve sutting bigger size.